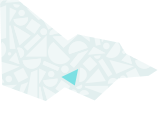 About
The RFDS began as the dream of the Rev John Flynn, a minister with the Presbyterian Church. He witnessed the daily struggle of pioneers living in remote areas where just two doctors provided the only medical care for an area of almost 2 million square kilometres. Flynn's vision was to provide a 'mantle of safety' for these people and on 15 May 1928, his dream had become a reality with the opening of the Australian Inland Mission Aerial Medical Service (later renamed the Royal Flying Doctor Service) in Cloncurry, Queensland. The Victorian Section of the Australian Aerial Medical Services (later to become the RFDS) was the first to be formed in 1934. As there is no outback in Victoria the general public lead by philanthropists inside the Presbyterian church initiated responsibility for providing aero medical and other services to the Kimberley region of Western Australia. This region is twice the size of Victoria but had a population of less than 20,000 people. The first base at Wyndham was opened in 1935. By the 1950s, the RFDS was acknowledged by former Prime Minister Sir Robert Menzies as "perhaps the single greatest contribution to the effective settlement of the far distant country that we have witnessed in our time."
Until the 1960s, the Service rarely owned our own aircraft. We used contractors to provide aircraft, pilots and servicing. We progressively began to purchase our own aircraft and employ our own pilots and engineers.
Today, we own a fleet of 61 fully instrumented aircraft with the very latest in navigation technology. We operate 21 bases across Australia. Our pilots annually fly the equivalent of 25 round trips to the moon and our doctors and flight nurses are responsible for the care of over 270,000 patients! We've come a long way from that first flight in 1928 which saw the Flying Doctor airborne at last.
Our collection
Royal Flying Doctor Service of Australia, Victorian Section, Historical Archives (2007)
The collection records the people, events and places, and the science and technology, involved in the creation and development of the Royal Flying Doctor Service of Australia, and the role played by its founder, John Flynn, Superintendent of the Australian Inland Mission. It encompasses the activities of all the original Sections around Australia (the Western Australian, Eastern Goldfields, South Australian, Queensland, and New South Wales Sections, and the base in Tasmania), as well as giving a detailed coverage of Victorian Section activities. The items in the collection date from 1917 to 1999 (with books from a later date). The collection consists of photographs, books, and documents - which include correspondence, newspaper extracts, scholarly articles, and both official and informal reports. The collection also includes transceivers, medicine chests, and a piece of fabric cut from a flying doctor biplane.
Themes: Peopling Victoria?s Places & Landscapes, Connecting Victorians by transport and communications, Building community life