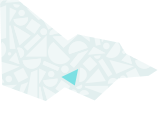 About
The Royal Society of Victoria started in 1854 as two groups interested in science and particularly the natural sciences. They amalgamated and gained its ?Royal? title in 1859 and so now have for over 150 years had the primary goal of promoting science for the benefit of the community.
Modelled on the Royal Society of London, one of the world?s great scientific institutions, The Royal Society of Victoria has contributed greatly to the development of Melbourne and Victoria through it?s involvement in major developments in the State. Early activities included: working on the development ot a water supply for Melbourne; the design of stormwater and sewerage systems; the setting aside of Wilson?s Promontory as a park; and perhaps most famously the organization of what became known as the Burke and Wills Expedition.
The Society continues to focus on the promotion of science for the benefit of the community. Each year the Society runs a series of public lectures and scientific symposia across a wide range of sciences. As well we have programs that recognize excellence in science with the Society?s Gold Medal for scientific research; in post-graduate research prizes for completing Doctoral students; and secondary and primary school students through programs to build their interests in the sciences.
Our collection
Apart from the Heritage listed 1859 building where Burke and Wills signed on to the expedition the Society also has available for public viewing (subject to the use of the rooms): ? a heritage library of scientific books and journals dating back to 1850?s
? a collection of 10 original art works, by Kim Kennedy with Burke and Wills theme
? "Burke and Wills memorabilia including the "boxed sets of proceedings" with the expedition instructions and lists of stores
? An exhibit of ?nardoo? seeds and the indigenous grinding stones from the Cooper near where Burke and Wills died
? The original print of drawings of the 19 fresh water fish of the River Murray published by Blandowski in the Society?s transactions in 1857.