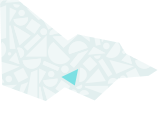 About
Relating to the day to day business of The Salvation Army in Australia from 1880 to present day. Items include Artefacts, Ephemera, Documents, Photographs, Books.
The Heritage Centre incorporates the extant Limelight Studio space atop the building at 69 Bourke Street. The studio is developed into a museum of pioneer Australian film production. The best known production is 'Soldiers of the Cross' of 2 hour length, premiering in the Melbourne Town Hall in 1900 - sometimes referred to as the world's fist feature film. The Limelight Department was commissioned by the NSW and VIC Governments to film Federation.
Please make an appointment to visit us for research. Charges apply for copying, printing, transcripts and photographs.
Our collection
The Salvation Army Heritage Centre (1986)
Relating to the day to day business of The Salvation Army in Australia from 1880 to present day. Items include Artefacts, Ephemera, Documents, Photographs, Books. NB: Our database hase some 750,000
Themes: Building community life