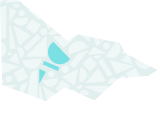 About
Displays of photographs back to the mid 1800's, family histories, relics and maps from the gold mining era, etc.
Our collection
Sebastopol Historical Society Inc
The society has a wonderful collection of historical items ranging from the middle 1800s to current time. We have a family history section that is being added to constantly, which is of great help to many of our visitors who are researching their family history or other related research. Some of the topics that can be researched are, mining, local schools, Borough of Sebastopol memorabilia, photos, furniture that came from the Borough, many items from former residents of Sebastopol.