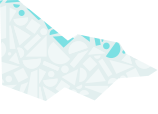 About
Shepparton Art Museum (SAM) is one of Australia's leading art museums, located in Greater Shepparton, in the North Central corridor of Victoria.
Our purpose is to present great art to our audiences, through the development and care of collections, research, the curation of exhibitions and programs, the growth of digital strategies, and by playing a leading role within a thriving arts and cultural sector in Greater Shepparton.
SAM presents outstanding art in Shepparton, and contributes to the cultural enrichment, community engagement and economic prosperity of the region. Our vision is for a thriving visual arts community in which SAM plays a key role, and where it is celebrated for exciting exhibitions and programs, as part of a prosperous, resilient Greater Shepparton.
Our collection
Shepparton Art Gallery Collection (1936)
To view our collection, please visit www.sheppartonartmuseum.com.au
SAM's collection focuses on Australian ceramic artworks, and has a growing collection of Aboriginal and Torres Strait Islander art. It includes ceramics, paintings, works on paper, photography, sculpture and textiles, and there are currently 4,000 items contained in the SAM collection.
Ceramics
SAM holds the most significant collection of historic and contemporary Australian ceramics in regional Australia. The collection continues to grow through SAM's acquisitive ceramic Awards; the Sidney Myer Fund Australian Ceramic Award and the Indigenous Ceramic Award. The collection strives to encompass all aspects of ceramic production in Australia and be comprehensive in its representation of major trends, developments and important periods of production.
The collection includes objects made by the first convict potters, and a large collection of domestic and decorative ceramics created by early commercial potteries in Australia such as Bendigo Pottery, Lithgow Pottery, Hoffman Brick Company and Premier Pottery.
Ceramics by Merric Boyd, one of Australia's earliest studio potters, are strongly represented in the collection, alongside pottery, paintings and works on paper by artists associated with the Arthur Merric Boyd Pottery at Murrumbeena, including John Perceval, Arthur Boyd and Neil Douglas.
Australia's leading contemporary ceramicists are represented in the ceramic collection in bodies of work by Gwyn Hanssen-Pigott, Stephen Benwell and Deborah Halpern. Contemporary artists engaging with the ceramic medium or reworking traditions are also represented by Aleks Danko, Penny Byrne, Renee So and Brendan Huntley.
SAM also holds artworks by a number of international ceramic artists. The International Ceramics collection is not, nor intended to be a comprehensive collection. Instead, it provides markers in time to contemporary ceramic art forms and identifies SAM's Australian Ceramics collection within a broader global context and dialogue. The collection has slowly developed over time, with significant growth between 1997 and 2008 when the Sidney Myer Fund Ceramics Award included international artists.
Aboriginal & Torres Strait Islander Art
SAM's Aboriginal and Torres Strait Islander Art collection aims to reflect the breadth and diversity of art practice from across Australia, with a particular focus on artists from South East Australia. This focus assists in recognising and celebrating the work of our local community, whilst also presenting it within a broader national and First Nations context.
We acknowledge and celebrate the oldest continuous living culture through the acquisition of artworks by artists with a connection to Yorta Yorta Country on which SAM is located.
The collection is growing rapidly through SAM's acquisitive biennial Indigenous Ceramic Award and the gift of the Carrillo and Ziyin Gantner Indigenous Art Collection.
SAM holds a unique collection of Aboriginal and Torres Strait Islander ceramics, including work by the late Dr Thanacoupie Gloria Fletcher AO, the Hermannsburg Potters, Janet Fieldhouse and Danie Mellor.
Contemporary and Historical Australian Art
Since SAM's inception when Sir John Longstaff advised the importance of collecting the work of contemporary artists for the first collection acquisitions, SAM has continued to develop a strong collection of Contemporary Australian Art. The acquisition of new works is informed by SAM's unique focus on the ceramic art medium and takes relationships to existing objects in the collection and/or key themes surrounding materiality and craft traditions into account.
The Historical Australian Art collection holds a number of significant works by 19th century and early 20th century Australian artists. The collection is not, nor intended to be, a comprehensive collection of all periods from colonisation, however there are a number of focus areas within the collection, such as landscapes, still lifes, portraits, early modernist paintings (particularly by women artists) abstract works, and works from or about the Goulburn Valley Region and North Central Victoria.
Themes: Building community life, Shaping cultural and creative life