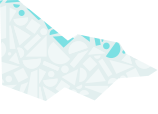 About
Shepparton Art Museum (SAM) is one of regional Australia's premier cultural institutions. It underwent a major redevelopment in 2011 and now features international standard climate control, state of the art LED lighting, six new upstairs galleries and a new public programs workshop, complete with a kiln. SAM's public galleries feature its permanent collection along with a series of changing exhibitions. SAM also provides a wide range of education and public programs. Open 7 days, 10am - 4pm, Public holidays 1pm - 4pm. Free entry.
Our collection
Shepparton Art Gallery Collection (1936)
This major regional art collection includes a significant number of Australian and international ceramics, historic and contemporary Australian landscape paintings, prints and works on paper, and a growing collection of Australian contemporary art. The collection was established in 1936 with a fifty-pound grant from the Victorian State Government. Sir John Longstaff and Robert D. Elliot were instrumental in securing the initial money and Longstaff became advisor to the Shepparton City Council on acquisitions. By 1949 the collection totalled 37 works and was displayed in the Town Hall. The collection policy of the time aimed to secure a historical selection of Australian Art with a few European paintings. With the redevelopment of the Shepparton Civic Centre in 1965, a gallery was incorporated to house the collection. Significant changes took place in the 1970s with ceramics becoming the focus of the collection and collecting policy. Current policy mainly focuses on acquiring Australian ceramics and contemporary Australian art, and on acquiring international ceramics and contemporary Indigenous Australian ceramics acquired through the biennial Sidney Myer Fun Australian Ceramics Award, and Indigenous Ceramic Art Award, respectively.
Themes: Building towns, cities and the garden state, Building community life, Shaping cultural and creative life