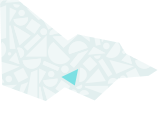 About
Monash Health is the custodian of the largest multi-hospital historical collection in Victoria.
The bulk of the material relates directly to the history, community interactions and culture of our predecessor organisations. The collection is a valuable reference and research resource for the people of Victoria.
The collection covers several areas of significant international historical interest – the first hospital for women by women, the first women graduates in Medicine in Australia, and the history of homeopathy. In addition many have particular local significance or State-wide interest. The Collection was formed in 1987, coinciding with the opening of Monash Medical Centre Clayton, and amalgamating the historical collections from the:
• Queen Victoria Medical Centre
• Prince Henry's Hospital
• Moorabbin Hospital
Covering a wide timespan in the history of Melbourne's hospitals, the collection provides an overview of past hospitals including the:
• Melbourne Benevolent Asylum from 1850-1912 (today known as Kingston Centre)
• Homeopathic Hospital from c.1869 to c.1934, the precursor of the now defunct Prince Henry's Hospital that operated from 1934 to 1992)
• Queen Victoria Memorial Hospital (1896-1987).
The collection also includes material from Monash Medical Centre Clayton (opened in 1987), Monash Medical Centre Moorabbin (opened in 1975), Dandenong Hospital (opened in 1942), Kingston Centre (opened in 1911), McCulloch House (opened in 1888), Jessie McPherson Hospital (opened in 1931) and Casey Hospital, which opened in late 2004.