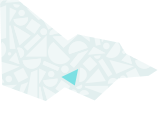 About
The 900-year history of the Order of St John and the 150-year history of St John Ambulance in Victoria.
Our collection
St John Ambulance Australia (Victoria) Museum collection (2002)
Archival collection of books and documents (organizational Minutes, reports and personnel records since 1883), approx. 11,000 photographs, and several thousand items (equipment, uniforms, and memorabilia). Display area uses photos, explanatory posters and dressed mannequins with equipment to illustrate the history of St John Ambulance and the Most Venerable Order of the Hospital of St John of Jerusalem.
Themes: Building community life