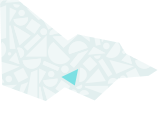 About
St Patrick's Jesuit College (SPJC) was a Catholic boys secondary college which began in East Melbourne in 1854 and operated continuously until its closure in 1968. The college was located on the Corner of Cathedral Place and Landsdowne Street East Melbourne.
The St Patrick's Old Collegians Association (SPOCA) remains active more than 50 years after the college closure and has quite a number of pieces of memorabilia and many photos. This is the collection of over 1000 of the best of those photographs.
Documents on the history of SPJC students and school life and on the current activities of SPOCA are available from the SPJC website by clicking the contact website link opposite or by pasting the following address into your browser: https://sites.google.com/view/stpatsoca
SPOCA has recently been allocated a semi-permanent 'home' in a small room which is part of the Australian Catholic University - St Patrick's Campus in Melbourne. This room contains a sample of the college memorabilia, while the much larger collection has been transferred to archival storage at Xavier College in Kew, which like SPJC is a secondary college taught and administered by the Jesuits. Xavier College was originally established in 1878 to take over responsibility for SPJC boarding students and there has been a close connection between the two schools throughout their existence.
Our collection
St Patrick's Jesuit College East Melbourne - Images Library (2015)
The library contains images of the students and school life of St Patrick's Jesuit College (SPJC) from 1854 to 1968 and of school alumni and SPOCA activities from before 1912 to the present time.
The project was begun in 2015 in recognition that it was then 150 years since the arrival of the first Irish Jesuit priests in Eastern Australia, located initially at SPJC.
The library has been brought together from a number of sources and an Index of its 70 groups of like-photographs is the first of the named images in the Collection with Identifier Number 0001.
SPOCA acknowledges with gratitude the photographers of its students and alumni over the decades whose images form much of this collection. Those photographers include Fr John Forster SJ (Teacher 1925-32), Fr Cecil Smith SJ (Teacher 1942-45), Fr Brian Hudsbeth SJ (1932-35 and Teacher 1954-68), John Henderson (1944), Stephen Bowman (1949-56), Peter Hawkins (1950-58 and Teacher 1965-68), John Straford (1952-55), Peter Cashen (1956-61), John Curry (1957-62) and several others.
Information or corroboration of the descriptions provided on some of the images displayed in this Collection can be obtained from the Patrician Yearbooks (1922-68). These Yearbooks, which also contain an additional approximately 1000 group or individual images, are accessible from the SPJC website at the weblink opposite above.
The photographs displayed in this Collection are either digital images only (approximately 80%), digitised versions of hard-copy photos held in our memorabilia archives (10%) or digital images of physical memorabilia (10%).
Alumni and members of the public have visited this SPOCA Collection an average of 180 times per month since Sept 2020. While this can of course include multiple times by the same person, the average resulted from individual monthly visits as follows:
2020 ... Sept 151 visits, Oct 703, Nov 93, Dec 185
2021 ... Jan 221 visits, Feb 93, March 162, Apr 84, May 59, June 141, July 286, Aug 504, Sept 125, Oct 224, Nov 192, Dec 298
2022 ... Jan 181 visits, Feb 77, March 290, Apr 140, May 139, June 171, July 168, Aug 153, Sept 183, Oct 151