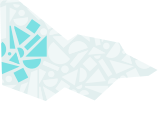 About
The Stawell Historical Society was established to record, preserve and carry our research into the history of Stawell from 1850s to the present time.
Our team of enthusiastic volunteers in our research rooms carry out research into Stawell's history and the family histories of individuals or families related to Stawell and area.
A Museums Australia authorized place of deposit and have a large collection of research material. Our collection containing early Stawell newspapers, photographs, historical records and museum objects all of which are available for research. (Appointment advised on 03 5358 3789 when open or leave a message).
We are located in a modern, custom built research centre and climate controlled storage rooms, attached to the rear of the historic 1860 Pleasant Creek Court House and beside the original Stawell Shire Hall building,
The Old Pleasant Creek Court House building hosts a small museum dedicated to the history of Stawell with particular emphasis on the discovery and mining of gold. Admission is $5 per adult.
We are located on the Western Highway in Longfield Street Stawell West and are open to the public on Wednesdays and Thursdays from 10am to 4:00pm and can be contacted by email at [email protected] or phone on Wednesday or Thursday 03 5358 3789.
Our collection
Stawell Historical Society Incorporated (1965)
Cemetery Records: Ashens, Banyena, Concongella, Crowlands, Deep Lead, Glenorchy, Gray's Bridge, (Marnoo) Great Western, Navarre, Rupanyup, Stawell (Pleasant Creek). Stawell (One Tree Hill).
Church Records: Church of England, St Patrick's Catholic Church, Methodist Church, St Mathew's Presbyterian Church.
Stawell Hospital Records, School Records, Stawell & District School Records, Stawell Town & Shire Rates, Stawell News Papers, Government Gazettes.
We also have 4,500 plus historic photos of Stawell and district places and people in our collection.
Themes: Shaping Victoria's Environment, Building community life, Shaping cultural and creative life