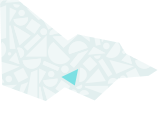 About
Strathcona Girls Grammar School started as a totally independent school at 34 Scott Street Canterbury in 1924. In 1943, the school had been purchased by the Baptist Union of Victoria and the school was rebadged as Strathcona Baptist Girls Grammar School. The Tay Creggan campus at Hawthorn was purchased in 1969 and first used for the 1970 school year - mainly for year 9 girls.
The Archives has a very good collection of photographs, magazines and academic reports from the Baptist period - post 1943. However, there are fewer documentation and images from the 1924 - 1942 period, but still contact the Archivist for information.
Our collection
Strathcona Baptist Girls Grammar Archives is located at 34 Scott Street Canterbury and includes material from that campus, the Junior School campus (Mellor House) at 173 Prospect Hill Road Canterbury as well as the Year 9 campus, Tay Creggan, 30 Yarra Street Hawthorn. The archive contains photographs, magazines and other material relating to the school, its staff and students since 1924.