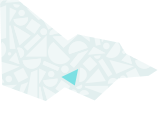 About
Sue Ford was one of the most important practitioners in the wave of 1970's Australian Feminist photographers. She regularly took pictures of friends and family for social and political ends frequently turning the camera on herself. Ford's raw, simple and personal photographic style was both pragmatic and experimental.
In 1961 Sue worked from a small studio above Ninky's Tea & Coffee house in Little Collins St., Melbourne. Post her studies in photography at RMIT in 1962 Ford began to invest her practice with the theory that photography was art and not a technical product. This led to a major solo exhibition, Tide Recedes, at Hawthorn City Art Gallery in 1971 and the now famous Time Series solo exhibition at the National Gallery of Victoria and Brummels Gallery in 1974. Ford's art practice continued with significant achievements including solo exhibitions at the Art Gallery of New South Wales in 1982, at the National Gallery of Victoria in 1988 and 1994. In 1995 the exhibition Sue Ford: A Survey 1960-1995, curated by Helen Ennis was held at the Monash University Gallery.
Paralleling Fords photographic work was her film and video making that began in 1970 with Low Deposit Easy Terms. The iconic film Faces 1976-1996 made with her son Ben featured as an installation at the opening of ACMI, Melbourne in 2003 and was awarded the Best Australian Film at the Melbourne International Film Festival in 1997. Dr. Isobel Crombie, Senior Curator, Photography, NGV credits Ford with ''breaking significant ground in photomedia work in Australia throughout the later part of the 20th century''.
In 2004 Sue Ford received the Australia Council for the Arts Fellowship to begin the process of cataloguing her extensive photographic archive. Since 2010 Joy Hirst and Ben Ford have continued this work, identifying, catologuing, digitising and housing 1000's of negatives and art works, most of which have not been published or exhibited.