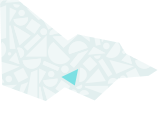 About
The Surrey Hills Neighbourhood Centre Heritage Collection is a local history collection, which includes photos, documents, memorabilia, advertisements and ephemera relating to the history of Surrey Hills and Mont Albert (post code 3127). Its beginnings are traced to the 1970s when a small group of concerned individuals independently started to collect material. When the Neighbourhood Centre was opened in 1978, these individuals came together to create a 'History Nook'. The Centre has supported the collection ever since. The collection is supported by an active group of volunteers, some of whom are also members of the Surrey Hills Historical Society.
Our Collection
There are over 2000 photos in the collection including many of early residents, sporting teams, shopkeepers and local primary school grades. The collection is not static; there is concerted collecting of contemporary material to document for the future some of the many changes in the built environment of our suburbs over recent decades. There are also c200 vertical files and several thousand index cards on individuals, organisations etc.; a small collection of ephemera and artefacts; an almost complete run of the Surrey Hills Neighbourhood News; 4 registers containing details of every house in Surrey Hills and Mont Albert and a reference library.
During 2007, photos in the collection were scanned, so the collection now contains digital images as well as hard copies. The current focus of work on the collection is cataloguing it onto Victorian Collections.
Take down policy: These records are digitised by this organisation on Victorian Collections for the purposes of education and preservation. If you believe that we have infringed your copyright please contact us and we will remove the material from the site.
Our collection
Local history collection (1978)
The collection is largely paper-based with an extensive photo collection and a small library of local history books. There is a small collection of artefacts.
Themes: Building community life, Shaping cultural and creative life