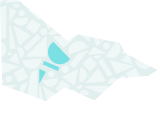 About
The Tarnagulla History Archive is a repository for all things related to the local history of Tarnagulla and its surrounding district, including the localities of Newbridge, Llanelly, Arnold, Laanecoorie. Waanyarra, and Murphy's Creek. The Archive holds photographs, records and artefacts and was established with funds by a PROV Local History Grant.
The Archive is situated within Dja Dja Wurrung country in the historic Victoria Hotel and Theatre complex at 69-71 Commercial Rd, Tarnagulla, Victoria. The complex, including the Archive, is managed by the Tarnagulla Public Hall Committee and other community volunteers.
To order image copies or make research enquiries, please use the Contact link below.
Our collection
Photographs, records, artefacts and research resources relating to the history of Tarnagulla and surrounds.