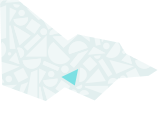 About
Tennis Australia is the governing body for the sport of tennis in Australia. The organisation exists to promote tennis and conduct domestic and international tournaments on behalf of Australia, including the Australian Open and the Davis Cup for the Australian Davis Cup Team. Tennis has been played in Australia from around 1877, but it was not until 1904, in preparation for the Davis Cup, that the sport began to organise, with the founding of Tennis Australia's predecessor, the Australasian Lawn Tennis Association. In 2005 TA celebrated its centenary, and that of its first event – the Australian Open. The organisation is currently based in at Melbourne Park.
There are over 16,000 catalogued items in the Tennis Australia heritage collections. They include a large amount of tennis equipment dating from the late 19th Century to today including around 4,000 tennis racquets, plus hundreds of balls, racquet-presses, nets, clothing and other equipment which represent the immense changes in technology and materials over a century. They can also tell interesting stories of major manufacturers and champion athletes that made, used and endorsed tennis equipment. Some items are extremely rare, such as handmade wood inlay racquets from the 1860s to be used in the sport that was precursor to modern tennis, known as 'real tennis'. Another fine piece is a large leather and wood banner, c.1900 which was an early advertisement for important tennis equipment manufactures Wright & Ditson.
The collection also includes thousands of photographs and newspaper articles relating to the sport of tennis in Australia and Australian players playing overseas. And it includes rare and important original tickets, programmes and memorabilia from very early Davis Cup and Australian Open matches (1900 to 1960). A fine example of original photographs is the album of pictures created by Eleanor Hopman in 1938 to document herself and other Australian women players travelling to play in England, accompanied on part of the journey by the Australian Cricket team, including Don Bradman. The collection also includes a few thousand journals, magazines, reference books and rare books, dating as far back as the 1870s all relating to tennis.
Also in the collection are hundreds of items which depict or celebrate the sport of tennis, including fine antique jewelry, fine art, decorative art and popular prints and cartoons. Stand-out pieces include a 18th Century oil painting of an English aristocrat and a circa-1870s stained glass panel depicting early tennis, part of a pair, with the other half housed in the Wimbledon Museum collection, UK. Also interesting is a sub-collection of tennis-themed games, from well-preserved 19th Century parlour games to a 1970s pinball machine.