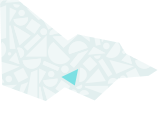 About
The Ukrainian Museum of Australia operates to preserve, exhibit and collect artefacts, documents, books and Ukrainian folk art for exhibition, research and education which reflect the culture and history of Ukrainian immigration in Australia.
Our collection
Ukrainian Museum of Australia collection and Bishop Ivan Prasko Memorial Library collection (1968)
Collection Focus: Ukrainian arts and crafts, and liturgical objects. Date Range: From the 16 century to the present. Types of items: Ukrainian national costumes, embroidered cloths, art works, wood carvings, pysanky (Ukrainian Easter eggs), ceramics, sculptures, carpets, historical maps, Ukrainian currency and stamps, liturgical books, vestments, crosses, icons, historical photographs and documents.
Themes: Shaping cultural and creative life