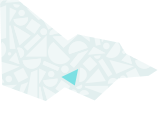 About
The State Emergency Service is a volunteer organisation primarily dedicated to rescue and storm response. The Craigieburn Unit is tasked with road accident rescue, search and rescue as well as storm recovery capabilities. The collection has items stemming from the Victorian Civil Defence (circa WWII), the creation of the State Emergency Service all the way up to modern times. It houses rescue items as well as medical equipment from the 1940s, there are books on a variety of topics as well and photographs from Ash Wednesday. We have uniforms throughout the service's history and even an old International truck belonging to Fitzroy Civil Defence.
Our collection
The collection comprises a great deal of equipment, documents and photographs dating back to the very early days of Civil Defence; particularly the threat of nuclear conflict – geiger counters, radiation calculators, fall out zones, dosimeters, respirators, uniforms, flash hoods, pamphlets and manuals detailing the construction of fall out shelters.
The collection also reflects the changes of the equipment used at the formation of VICSES, with a great deal of communications and road accident rescue equipment. Arguably our pride and joy is the Schermuly Rocket Launcher, used to fire a rope across a wide open space such as a gorge. Four members of the Unit can remember it last being used at a Mid-West Exercise at Trentham Falls in the early 1980's. The collection also includes early models of the 'Jaws of Life', uniforms, rank insignia and badges.