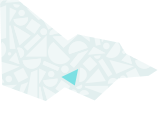 About
The Victoria University Archives was established in 1992 and holds materials dating from 1915.
The Archive collects, preserves and makes accessible records of continuing value which document the history, policies, principles and activities of Victoria University and the early educational institutions which were its predecessors.
Our collection
The Victoria University Archives retains the records of Victoria University and those of the institutions from which it has developed. The collection is primarily based in records but also includes publications, theses, school and university memorabilia. Records date from 1916 with the opening of Footscray Technical School.
Themes: Building Victoria's industries and workforce, Peopling Victoria's Places & Landscapes, Connecting Victorians by transport and communications, Building towns, cities and the garden state, Building community life, Shaping cultural and creative life