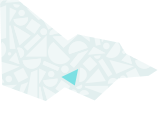 About
VACL is the peak Indigenous body for Victorian Aboriginal Languages, created to develop partnerships with, and provide resources and information to, government and non-government and community organisations. The VACL Library is a repository for specialist language materials for Indigenous communities. It also houses a range of media including books, audio-visual materials, manuscripts and other items in print and electronic form.
Our collection
Victorian Aboriginal Corporation for Languages (VACL) Library (1994)
The VACL Library is a unique and highly significant resource. It features the most complete holding of materials on Victorian Aboriginal languages in existence, and is the only place prioritising Community as well as historical and linguistic materials. To achieve VACL's aim of providing and maintaining a central resource for Victorian Indigenous languages to benefit local Aboriginal communities and individuals of Victorian Aboriginal descent, the Library's focus is on Aboriginal languages in Victoria. However, the collection extends to resources on interstate Indigenous languages, as well as covering issues of endangered languages and language reclamation around the world. Although its focus remains on Aboriginal languages of Victoria, the Library's specialisation encompasses a diverse range of subject areas. The collection contains resources covering, but not restricted to, the subjects of linguistics, history, sociology, education and botany.
Take Down Notice for the VACL Collection.
Please contact us in the event that you are the owner of the copyright or related rights in any of the material on this website, or in a publication or broadcast to which VACL has provided material from its collections, and you believe that the material may be subject to a third party ownership or another legal claim,or you believe that use of this material infringes your intellectual property or any other rights.
We will withdraw the material from our website upon receipt of your written objection and our initial verification of your complaint, while the matter is investigated. Your objection will be acknowledged within seven working days of receipt.
For any other copyright queries, please contact us on [email protected]