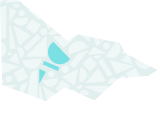 About
Victorian Interpretive Projects (VIPs) fosters the interpretation of history and heritage by making information available to wider audiences in a variety of easily accessed forums. This could be through indexing projects, photographic projects, workshops, exhibition interpretation or writing. Members of VIPs are typically amateur and professional historians, family researchers and genealogists, all of whom wish to leave a legacy that will assist others searching for records and stories that are typically difficult to access.
In May 2013 VIPs hosted the Victorian Family History Organisations Association (VAFHO) State Conference in Ballarat. A four year project supported by an ANZAC Centenary Grant, 'Mining, Mud and Medals', will concentrate on the Australian Mining Corp during World War One. See http://www.miningmudmedals.org
An ANZAC Centenary Grant was awarded to VIPs for the project 'Mining Mud and Medals'. This project concentrates on the World War One tunnellers who originated from Ballarat and surrounding towns. In December 2019 the book was launched, and is now available for $30.00.
The book 'Mullawullah: The Last King Billy of Ballarat' by VIP member Janice Newton was launched in 2015. It is available for purchase for $15.00 (additional for postage). Please email b[email protected] for further details.
ABN 13 942 374 161
Our collection
Victorian Interpretive Projects Inc. Collection (2012)
Members foster the interpretation of history and heritage through indexing and photographic projects, conducting workshops and exhibitions, and promoting writing on historical themes. Our collection reflects these ideals, and mainly consists of photographic images that show.will show the passage of time so they can be used for interpretation projects in the future.
Themes: Connecting Victorians by transport and communications, Transforming and managing land and natural resources, Building towns, cities and the garden state, Building community life, Shaping cultural and creative life, Shaping Victoria's Environment, Building Victoria's industries and workforce, Governing Victorians