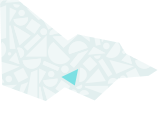 About
The Scout Heritage Adventure Centre and Archives is a part of Scouts Victoria. We hold Scouting artefacts and records of Victoria from 1908 to the present day. We offer visits for the public and our youth section members to explore our exhibit hall and interactive room.
Our collection
Scout Heritage Victoria (1970)
A large collection of Victorian Scouting memorabilia and records from Scouting's inception in 1908 in Victoria, including artefacts, memorabilia and records from Scout formations.