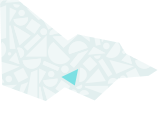 About
The Villa Alba Museum, overlooking the Yarra at Studley Park, is important to the state of Victoria for architectural, historic, social and aesthetic reasons. Its exceptional cultural significance is due to the unrivalled quality of the late Victorian hand painted decoration of its interiors. Villa Alba has been owned and managed by the Villa Alba Museum Incorporated (VAMI) since 2004. This organisation evolved from the Villa Alba Preservation Committee (VAPC) established under the former City of Kew in 1984 as a result of community interest in the preservation of Villa Alba.
Our collection
Villa Alba Archives & Collection
Villa Alba Museum Inc is committed to making available to the public its property known as Villa Alba, 44 Walmer Street, Kew in the State of Victoria as a museum for the collection, study, display of 19th century interior decorative finishes, and the components of 19th and 20th century interior decoration. It aims to preserve and conserve the fabric of the building and, in particular, the wall and ceiling paintings; foster an appreciation of nineteenth century decorative techniques by educational programs and publications; solicit funds from governments, philanthropic, commercial and other sources to enable VAMI to achieve its purposes; undertake such other functions and activities which the Board of Management considers will further the purposes of VAMI; and it is declared that the predominant purpose of VAMI is charitable.
Themes: Peopling Victoria's Places & Landscapes, Shaping cultural and creative life, Building towns, cities and the garden state