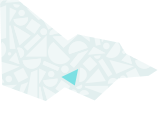 About
The Villa Alba Museum, overlooking the Yarra at Studley Park, is important to the state of Victoria for architectural, historic, social and aesthetic reasons. Its exceptional cultural significance is due to the unrivalled quality of the late Victorian hand painted decoration of its interiors.
The house and the original grounds of Villa Alba was originally placed in trust for Anna Maria McEvoy by her family on her marriage to William Greenlaw in 1862. Villa Alba houses one of the most important examples of late nineteenth century decoration in Australia. It is the work of Scottish- trained Paterson Brothers; dates from about 1883; and includes a great variety of painted, stencilled and gilded decoration.
Villa Alba has been owned and managed by the Villa Alba Museum Incorporated (VAMI) since 2004. This organisation evolved from the Villa Alba Preservation Committee (VAPC) established under the former City of Kew in 1984 as a result of community interest in the preservation of Villa Alba. Since then, buildings to the north and south of the house have been demolished, the site boundaries have changed, and the original Committee succeeded by the present incorporated body, Villa Alba Museum Inc.
Our collection
Themes: Peopling Victoria's Places & Landscapes, Shaping cultural and creative life, Building towns, cities and the garden state