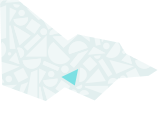 About
The Villa Alba Museum, overlooking the Yarra at Studley Park, is important to the state of Victoria for architectural, historic, social and aesthetic reasons. Its exceptional cultural significance is due to the unrivalled quality of the late Victorian hand painted decoration of its interiors.
Our collection
Villa Alba Archives & Collection
The Villa Alba Museum makes available to the public its property as a museum for the collection, study, display of 19th century interior decorative finishes, and the components of 19th and 20th century interior decoration. It aims to preserve and conserve the fabric of the building and, in particular, the wall and ceiling paintings; as well as fostering an appreciation of nineteenth century decorative techniques by programs and publications.