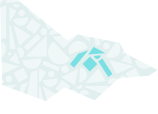 About
We are a significant Family History organisation in North East Victoria, with an extensive collection of resources covering this region and available for use by novice and experienced researchers.
We are a non profit organisation with the aim of promoting and encouraging the study of family history and the preservation of records from our local region. Our Research Library has Donor Gift Recipient Endorsement which allows donors making gifts of $2.00 or more to claim a tax deduction.
We have experienced researchers available on our regular Open Days to assist members and visitors with family history inquiries.