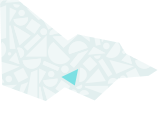 About
The Whitehorse Historical Society exists to foster historical interest and knowledge and to collect, document, research, preserve and exhibit items that show how people have lived and worked in the Whitehorse area.
The Society was formed as the Nunawading and District Historical Society in 1965 and changed its name to Whitehorse Historical Society in 2003 following on from the amalgamation of The City of Nunawading and the City of Box Hill into the City of Whitehorse.
The Society operates from the Local History Room at the rear of the Museum building in the Schwerkolt Cottage and Museum Complex, 2-10 Deep Creek Road, Mitcham Victoria, and is open to the public for research and information on Wednesdays from 10am to 3pm.
The Society provides support to the City of Whitehorse on heritage matters and participates in the Council's annual Heritage Week by holding a Heritage Family Day.
Local History Collection
The Society's historical collection records the history of the settlement and development of the suburbs of Blackburn, Blackburn North, Blackburn South, Forest Hill, Nunawading, Mitcham, Vermont and Vermont South.
In addition to an extensive photograph and documents archive, the Society also has a large artefact collection.
Major themes of the Collection are:
• Costumes and Textiles
• Laundry and Household
• The Clay Industry
• The Orcharding Industry
Artefacts from the Collection are displayed in the Museum, the 1880's stone cottage, cellar and associated replica outbuildings.
Our collection
Whitehorse Historical Society, Museum, Cottage (1965)
Originally Nunawading Historical Society, changed in 2003 to Whitehorse Historical Society