Williamstown High School
Williamstown, Victoria

Williamstown High School (WHS) is a public, co-educational school situated in the historic Williamstown area. It is a multi-campus school - Years 7- 9 are housed on the junior campus, Bayview St, Williamstown and the senior campus, with Years 10 -12 is located in Pasco St, Williamstown. WHS has a proud history of over 100 years. It began as Williamstown Grammar School in 1867, and in 1914 became WHS - a State Government funded public school. In 2000 WHS merged with Gellibrand Girl's school to become the school it is today.
Contact Information
Opening Hours
By appointment during school hours.
Location
76 Pasco St Williamstown Victoria
View on Google Maps
A collection of items relating to or originating from Williamstown High School the archives consist of enrolment records, pennants, flags, cups, reports, photographs, badges, uniforms and other ephemera dating from the early 1900's to the present day.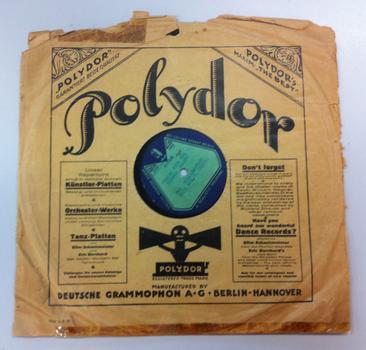 Polydor 78rpm record - Tales from the Vienna Wood
Williamstown High School , Williamstown
78 rpm recording of the Williamstown High School choir singing 'Tales from the Vienna Wood.' Also includes an mp3 version.
Inscriptions & Markings
See images above: Image 78.1.jpg - On A side of record:'Tales from the Vienna Wood' The Williamstown High School Choir. Image 78.2.jpg - On B side of record: 'Melodies of Schubert' The Williamstown High School Choir.