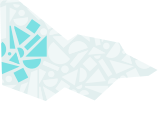 About
The Wimmera Mallee Pioneer Museum sits on four hectares of land adjacent to the Wimmera River and houses many historic buildings, antiques, machinery and furnishings of the first Europeans in the district.
The museum is run by volunteers and displays historical articles and machinery of the areas past, in sixteen historic early buildings.
Spend hours browsing through the Wimmera Mallee Pioneer Museum, a repository of much of the Shire's pioneering history.
The museum boasts Victoria's largest displays of farm machinery, historical buildings and furnishings.
You can spend hours or days enjoying the rich history.