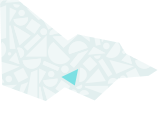 About
The Women's Art Register is Australia's living archive of women's art practice and an artist-run, not-for-profit community and resource. Assessed as a 'Collection of National Significance' through the Heritage Collections Council in 2009, this unique archive houses documentation of over 5000 artists. Since 1975 the Women's Art Register has provided an inclusive, independent platform for research, education, advocacy and support, enhancing the status of women artists and addressing issues of equity, professional practice and cultural heritage.
The collection holds documentation of the work of over 5000 artists. Duplicate artist and subject folders are available for public viewing at the Richmond Library, Melbourne, Australia. They contain examples of artwork, biographical information, catalogues and ephemera relating to historical and contemporary women artists. The complete collection is available by appointment in the Women's Art Register archive, including 5000 information folders, 12500 slides, digital images, special education kits, catalogues, posters, journals and W.A.R. publications, and an extensive specialist library.
Our collection
12500 slides and over 4000 document files representing over 5000 Australian women artists.
Themes: Building community life, Shaping cultural and creative life