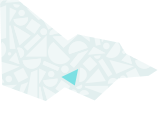 About
The Australian Women's Art Register was established by artists in 1975 to record and promote the work of Australian based women artists. The Register now holds a collection of national significance with images dating back to 1840. Our documentation of the cultural heritage of Australian women artists and women's art practices is being used world wide by public organisations, universities, teachers, students, curators, artists and the general public.
Our ever growing archive consists of 20,000+ slides, documentation folders, books, journals and catalogues which document images and writings of over 5,000 Australian women artists. The collection represents a broad range of art styles from various eras in a diverse range of media and art disciplines including craft, design, photography and installation. Richmond Library (located in Victoria, Australia) actively supports the Register by collecting and maintaining books, catalogues and videos on Australian and International women artists.
Our collection
20000 slides and over 3000 document files representing over 3000 Australian women artists.
Themes: Building community life, Shaping cultural and creative life