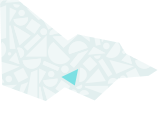 About
This museum is housed in the former Schoolmaster's House (c.1880). Special exhibitions and events are staged in the adjoining school room (1878). The museum consist of three rooms of displays and a series of audiotapes of former residents of the district talking of their experiences in the 1930s and 1940s. Displays within the Museum focus on the writing of Andrew Ross, the district's first school master (1851-1876) and the region's enterprising Scottish farmers.
Our collection
Andrew Ross Museum Collection (1992)
This collection, established in 1992 in the former Schoolmaster's House at Kangaroo Ground, focuses on the life of the district's first schoolmaster, Andrew Ross, and the regions' enterprising Scottish farmers.
Themes: Building community life