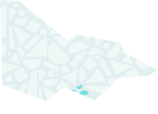 About
Athletics Victoria is the governing body for athletics in Victoria, with more than 60 affiliated clubs across the state. We boast over 5,000 registered athletes, officials and coaches, and conduct competitions and events for athletes over 12 years and of all abilities.
Athletics Victoria's mission is to promote, develop and grow athletics as a vibrant, healthy, fun and accessible sport to all Victorians.
Athletics Victoria is a Member Association of Athletics Australia, and works closely with Little Athletics Victoria, the Victorian Masters Association, the Victorian Athletic League and Victorian secondary schools.