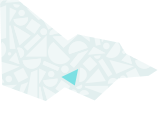 About
The Australian Gliding Museum – Preserving Australia's Gliding History
The Australian Gliding Museum first met as a committee on 26 February 1999. This brought together a number of kindred spirits interested in preserving older and historic gliders. The Museum membership now exceeds 140.
The Museum has since collected gliders from around Australia, many of which were facing neglect or destruction. The Museum's collection includes over 50 historic gliders and other gliding archival material, including books, manuals, photographs, films, glider launching winches, aircraft plans, trophies and other memorabilia.
Restoration programs are in place (some completed) for many of the gliders collected. These programs are supplemented by research into, recording and display of, the history of gliding in Australia based substantially on the extensive archival material held by and available to the Museum.
Volunteers meet regularly at the Museum's facilities at Bacchus Marsh airfield (which includes the Bruce Brockhoff Hangar (named after its patron) and Dave Darbyshire restoration workshop (named after one of its founders)). Visitors are welcome on open days or by appointment.
The Museum enjoys the support of the gliding clubs at Bacchus Marsh and the gliding movement in general through the Gliding Federation of Australia.
Our collection
Australian Gliding Museum Collection (1999)
This collection results from the special interests of a group which first met as a committee on February 26th 1999. The group, later constituted as The Australian Gliding Museum, shares an interest in researching and preserving older and historic gliders that are scattered all over Australia, with the aim to collect them in a safe place before they become destroyed or deteriorate beyond sensible refurbishment. By 2012, the collection included 14 heritage gliders: Coogee, ES 50 "Club Two Seater", Flying Plank, Hutter H17, Lessing Glider, LO 150, Northrop Primary, Olympia, Rhon Ranger, Schreder HP-14T, Schweizer TG3a, Skylark 4, T31b "Tandem Tutor", and a Slingsby T35 Austral, together with other gliding paraphernalia. During the period 2006-2010, the museum constructed three replicas of the biplane glider built by George Augustine Taylor and first flown 5 December 1909. One of these gliders was presented to the National Museum of Australia, for display in its entrance foyer.
Themes: Building community life, Shaping cultural and creative life