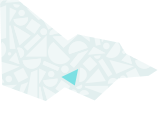 About
The Australian Queer Archives (AQuA - formerly the Australian Lesbian and Gay Archives, ALGA) is a non-profit organisation committed to the collection and preservation of material reflecting the lives and experiences of Australian lesbian, gay, bisexual, transgender, intersex, brotherboy and sistergirl life. Since its establishment in 1978, the collection has grown to over 200,000 items, constituting the largest and most significant collection of material relating to LGBT Australians, and the largest collection of LGBT material in Australia.
All items reproduced online are copyright to the Australian Queer Archives and are available for research purposes, they are not to be reproduced without the Archives' permission.
Our collection
Since its establishment the collection has grown to over 200,000 items (600+ shelf metres), covering a broad range of library, archive, museum and gallery material, including personal papers and organisational records, periodicals, books, posters, photographs, audio-visual (betamax, VHS, 8mm film, DVD etc.), sound recordings (oral history, radio programs, conference speeches events etc.), newspaper clippings, theses, articles and pamphlets, ephemera (e.g. flyers, circulars, invitations, cards, calendars etc.), badges, t-shirts, banners, objects, born digital objects etc.
Themes: Building community life, Shaping cultural and creative life