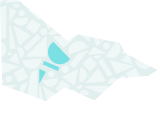 About
Established in 1998, Ballarat Heritage Services provides award winning publishing and cultural heritage services. We take pride in making a broad range of heritage related items and photographs accessible to researchers, school children, family historians and academics. By documentation and through interpretation, researching, writing, creating books, and unique indexing projects, Ballarat Heritage Services has contributed significantly to a wide field of research, especially on "hidden" aspects of history such as asylums, women's refuges, migration (especially early non-English speakers in Victoria) and industrial heritage. Our large picture collection includes many images of people and places, especially from Victoria and its goldfields.
Our collection
Ballarat Heritage Services Picture Collection (5)
Our Collection comprises a range of images and databases collected during research or publication, as well as a number of contemporary images taken by associates Clare K. Gervasoni, Dr Dorothy G. Wickham, Wayne Phillipson and Lisa J. Gervasoni. We are also grateful for donations and contributions.
The Collection includes images of Victoria's Pre-Olympic Swimming Pools by Lisa Gervasoni, and a Swiss/Italian collection, particularly including the Gervasoni family of Yandoit Creek, Victoria. There is a collection of scanned slides taken by the Kinnane family in Papua New Guinea in the 1950s and 60s. Photographs taken during research for major projects of Dr Dorothy Wickham include those of the former Ballarat Female Refuge, Scott's Parade, Ballarat, freemasons of the Central Highlands of Victoria, and stonemason's marks. Strengths of this collection are its Eureka and early goldfields focus, industrial heritage, and its focus on little known aspects of Victoria's history and heritage.
Themes: Peopling Victoria's Places & Landscapes, Connecting Victorians by transport and communications, Transforming and managing land and natural resources, Building Victoria's industries and workforce, Shaping Victoria's Environment, Building towns, cities and the garden state, Governing Victorians, Building community life, Shaping cultural and creative life