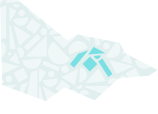 About
The Benalla Migrant Camp Exhibition is a relatively new collection of all things to do with the Benalla post-war migrant holding centre which operated in this small rural town between 1949-1967 and saw 60,000 migrants pass through its gates. Many lived at the camp for years, and made Benalla their first Australian home.
The collection consists of about 600 black and white photographs which have been scanned from originals provided by the migrant families who stayed there. There are also original items such as sea chests, suitcases, books, clothing, items made at the camp. A number of documents, pieces of furniture, citizenship papers.
The collection is growing to hopefully soon include recorded stories, film and oral histories.