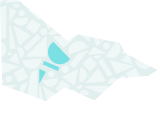 About
The origins of the Bendigo Sub Branch go back to 1916. The splendid building that houses the Museums collection was completed in 1921 by public subscription, a fitting tribute to the AIF. The RSL was granted tenure of occupancy from that day.The Museums beginning dates back to 1996 and was finally opened to the public in Feb 1998. The collection at present covers from the Boer War to Iraq, medals, diaries, weapons, uniforms, personnel effects, trench art, a library and the Grinton collection "A Camera on the Somme". Such is the collection that we are now rotating items of memorabilia.
Our collection
Bendigo Military Museum collection
To collect, conserve, communicate and commemorate central Victoria's contribution and experience in military conflict and peacekeeping from colonial to the present day. Combining the Bendigo District RSL Sub-branch Inc and the Passchendaele Barracks Trust collections.