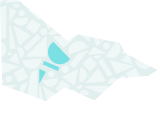 About
The Bendigo Tramways have been in operation since June 1890. From that time, the citizens of Bendigo have experienced battery, steam and electric traction as the principal modes of propulsion for their trams. Over the years, the Bendigo Tramways have been owned by various operators who adopted different corporate identities.
Today Bendigo Tramways is an award winning heritage tramways and tramway workshop.
Our collection
Archives Bendigo Tramways (2008)
Bendigo Tramways history dating from 1890.
Themes: Connecting Victorians by transport and communications