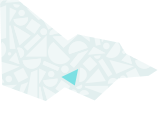 About
The Box Cottage Museum houses a collection that reflects the life of residents in the Moorabbin Area from pre-settlement of Brighton, Parish of Moorabbin, County of Bourke in 1841 through the establishment of The Moorabbin Roads Board 1862 to the City of Moorabbin 1934 -94.
The City of Moorabbin Historical Society was founded in 1960 and is a small not-for-profit organisation devoted to preserving the history of the former City of Moorabbin. It exists for the benefit of the public, as much as for its members. Among other activities, it acts as the custodian of Box Cottage Museum, allowing the cottage and its exhibits to be open for inspection by the public. The society maintains a library of the area's history, and generally acts as a resource for members of the community with an interest in local history.
New members and visitors are most welcome.
Our collection
The City Of Moorabin Historical Society 'Box Cottage Museum' (1960)
The City of Moorabbin Historical Society was formed in 1960 by a group of residents concerned for the preservation of the historical legacy of the district and is the custodian of the 'Box Cottage' Museum. The museum is a re-production cottage of an actual 1840s local pioneer's cottage; it does include some of the original fittings, such as convict bricks, window frames and doors.
The museum houses an eclectic collection of interesting historical artefacts collected from the surrounding districts, including such items as historical photos, local land sale advertisements, vintage agricultural implements, tools, clothing, domestic items, linen, lace, furniture and artefacts reflecting an era long past.
The museum provides an enjoyable learning experience for both children and adults, and also gives them a glimpse into life before the advent of electricity and supermarkets particularly in the suburbs of Ormond, Bentleigh, Moorabbin, Highett and Cheltenham. In the grounds there is also a collection of agricultural implements, and a wheelway cart resting on a length of original steel plateway.
Visitors are most welcome to browse folios of historic photos as well as a good library of books relating to local history.
Themes: Building towns, cities and the garden state, Shaping cultural and creative life