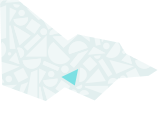 About
The Museum of Chinese Australian History Inc. (Chinese Museum) is a community-run not-for-profit national institution that was established by the Chinese Australian community in 1985. Its roles are to document, preserve, collect and research the history and culture of Chinese and their descendants in Australia and the history of the relationships formed between Australians and China. In doing so, the Museum endeavours to display and promote this history and culture along with a general appreciation of Chinese arts and culture to as wide an audience as possible in Australia and overseas.
Our collection
Museum of Chinese Australian History Collection (1985)
The Museum holds a repository of over 8,000 catalogued artefacts relating to the experiences and cultural life of Chinese and their descendants in Australia. The collection also incorporates objects relating to the experience of Australians of all kinds of ancestry in China. Paper-based and ephemeral material in the collection includes letters, newspaper clippings, manuscripts, certificates, title deeds, business records, photographs, images and other documents. Objects in the collection include clothing, textiles, costumes, furniture, artwork, religious and ceremonial objects, tools and household goods. Within the collection are over fifty oral history recordings with Chinese and their descendants in Australia and other Australians' experience of Chinese in both Australia and China. The collection also includes historic gramophone records and film footage depicting China, Asia and Australia.
Themes: Shaping Victoria?s Environment, Peopling Victoria?s Places & Landscapes, Building community life