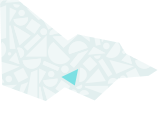 About
Coburg Historical Society is a non-profit community-based organisation dedicated to researching and preserving the history and historic buildings of Coburg, Victoria, Australia. The Society meets monthly in the Coburg Library Meeting Room at 8.00pm (see website for dates). Its museum is open on Fridays from 12 til 2 (February to November) and the 1st Sunday of the month from 2 to 4.30 (February to November).
- The Bluestone Cottage is currently not open to the public -
Our collection
Coburg Historical Society collection (1982)
The Bluestone Cottage Museum (on the register of Victorian Historic Buildings) houses a range of local history material, including records of early land transactions in Coburg and Pentridge, photographs of the district and of Pentridge Prison and a paper-based collection relating to people, businesses, streets, estates, schools, sports teams, churches and other subjects relevant to our research area (Coburg, Coburg East, Coburg North, Coburg West, Fawkner, Merlynston, Moreland (north of Moreland Road), Pascoe Vale and Pascoe Vale South).. Artefacts relating to early Coburg are on display in the historic cottage and its annex, including a collection of Pentridge Gaol memorabilia.
Themes: Governing Victorians, Connecting Victorians by transport and communications, Building Victoria's industries and workforce, Building towns, cities and the garden state, Building community life, Shaping cultural and creative life