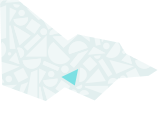 About
BACKGROUND
The Diamond Valley Vietnam Veterans (DViets) is an affiliated sub-branch of the Vietnam Veterans Association of Australia (Vic) and was formed in 1999.
The sub-branch operates from the Greensborough RSL as its host RSL, which is very supportive of the DViets by providing meeting facilities and an area for the sub branch to carry out its activities.
Members meet each Friday from 3.30 pm to 5.00 pm for an informal gathering to exchange news and views. Whilst we generally meet at Greensborough RSL, on the 3rd Friday each month we travel to Epping RSL, Montmorency-Eltham RSL or Watsonia RSL.
Partners are most welcome and encouraged to attend on the Fridays and, indeed, at any of our functions.
The sub- branch has around 200+ financial members and partners; with some few exceptions, all the male members are ex-servicemen that served in Vietnam during the Vietnam conflict.
AIMS
The aims of the sub branch are identical to the aims of the VVAA i.e. the welfare of veterans and the families of veterans.
ACTIVITIES
The sub-branch is very active in the ex-serviceman community and in the general community as a whole and is involved in:
• assisting in provision of welfare services for veterans,
• supporting and providing assistance to the Austin Repatriation Hospital,
• providing support for Vietnam Veterans Day appeal,
• organising and providing regular welfare activities for all members.
Our collection
Diamond Valley Vietnam Veterans Sub-Branch Memorabilia and Assets Register (1999)
A collection of memorabilia from the Vietnam conflict largely donated and/or lent by members of the sub-ranch; includes details of the sub-branch assets. The collection dates from mid-1960's to current date and continuing. Items include army gear as used in Vietnam; pictures/newspaper cuttings; books; flag, vehicle models; aircraft models; replica weapons; and other associated memorabilia. Collection includes Sub-Branch assets eg Honour Boards, flags.