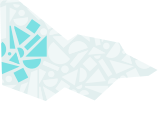 About
Museum of Social History pertaining to the Dunkeld and District of the Western District of Victoria. Also holds an extensive photographic collection of local interest as well as family history files.
Our collection
Dunkeld Museum Inc. Collection (1983)
This is a social history collection of the Dunkeld District from the exploration in the 1830's by Major Mitchell, to the present day. It covers a range of industries, tools and memorabilia. It also has a collection relating to individuals and events from both world wars. We hold a registered collection of aboriginal artefacts and the related history for this. It is displayed in the original church in Dunkeld which was the Presbyterian church but used by all denominations in the 1860's and a large gallery which extended the building after the museum was established. There is a heritage cottage garden at the front which is a memorial to the original museum member who established it.
Themes: Connecting Victorians by transport and communications, Transforming and managing land and natural resources, Building Victoria's industries and workforce, Building community life, Shaping cultural and creative life