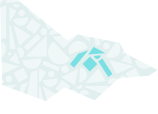 About
Beginning operation in 1960 the Echuca Historical Society Inc. was organised in order to encourage the return of the paddle steamers to Echuca. The Society was also involved in convincing local council to retain Echuca Wharf in 1967 and supporting council to set up the Port of Echuca precinct. The EHS was able to provide source material such as photographs and plans to assist with this significant local tourist attraction. Since 1969 the museum has been housed in the heritage listed Old Police Station.The EHS has been serving the community for 50 years and over the past 20 years have been open daily for the general public to view exhibits, search the archives and assist other organisations with heritage and conservation needs.
Our collection
Echuca Historial Society Museum & Archive Centre (1960)
Echuca Historical Society is custodian of a sizable collection of aretfacts, books & paper based material, which reflects the history of the town and region mostly from the 1850s to the 1950s. The collection records some of the early settlement life along the Murray River. A substantial amount of material is about riverboats, river crossings, arrival of the railways and the effect of it on the community and the inland port. There is also material that documents the community through sport, recreation & business. Archival material, including many fine photographs, has been collected relevant to floods and drought in the district.
Themes: Building towns, cities and the garden state, Building community life, Connecting Victorians by transport and communications