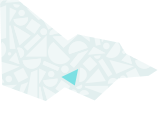 About
EDHS encourages interest in the local history of the Eltham district predominantly within the Shire of Nillumbik in Melbourne's north. We collect, preserve and share local stories.
Activities include a regular program of heritage walks and meetings with guest speakers. We manage a significant collection and are active online sharing collection items and stories. We produce a bi-monthly informative newsletter (and welcome contributions).
The Local History Centre is in the former Police residence (1859) at 728 Main Road, Eltham (corner Brougham Street). This is located between the former Eltham Courthouse (1860) and the replica Eltham Police station, which can be visited by schools and organisations by arrangement.
General Meetings are held at the Eltham Senior Citizen's Centre, Library Place, Eltham.
The Society was established in 1967 and celebrated it's 50th anniversary in 2017. It was the 2018 Nillumbik Community Group of the Year.
Check out out our Wikipedia page https://en.wikipedia.org/wiki/Eltham_District_Historical_Society and visit us on Facebook https://www.facebook.com/elthamhistory
Our collection
The Eltham District Historical Society holds a significant paper based collection including material relating to the former Shire of Eltham, the boundaries of which now overlap with other local Historical Societies. The Society collects research material (and in some cases items of historical significance) relating to the Eltham District (Eltham, Eltham North, Research, Kangaroo Ground, Montmorency, Briar Hill and Lower Plenty) but also material pertinent to the history of Victoria where relevant to the understanding of our local history including pre-European settlement. Themes included cover: Local people, Domestic life, Working life, Education, Recreation, economic and social conditions, Art and culture, Births, deaths and marriages, Cemeteries, Townships, urban and rural development, Built environment, Natural environment, ,Local government, Local industry, services and transport, Monuments and Community groups and organisations.
Specific collections include the Shire of Eltham Pioneers Photograph Collection (held in partnership with Yarra Plenty Regional Library) a collection of about 700 photographs gathered by the Shire of Eltham for their centenary in 1971, Archives of the Shire of Eltham and the George Coop collection consisting of about 700 images of Victorian Railways history centred around the Hurstbridge line as well as the Echuca-Moama district and the Fyansford Cement Railway.