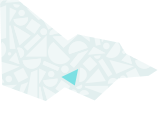 About
Freemasonry is the oldest and largest existing fraternal organisation in the world. in 1863, Victorian Freemasons sought to form a United Lodge believing that a Union of the different Constitution of Craft Lodges which were already established within the state which included; England, Ireland and Scotland would be beneficial. The desire to bring all the Lodges together as one, was to finally eventuate in 1889 along with the establishment of the United Grand Lodge of Victoria. A library was established from this time and gradually various objects and collections were either given or donated to the library. Today the United Grand Lodge of Victoria (also known as Freemasons Victoria) maintains an extensive Masonic library and museum collection which includes: archives from various state lodges, warrants, portraits, library, rare books, silver, aprons, collars, jewels, ephemera and many other objects.
Our collection
Freemasons Victoria Museum and Library (1889)
The Freemasons Victoria Museum and Library maintains 3 key collections which include; the library collection, the museum collection and portrait collection. These collections are focused on the history of Freemasonry both within the state of Victoria and Australia. The collection also has a strong international focus.
Themes: Shaping Victoria's Environment, Peopling Victoria's Places & Landscapes, Connecting Victorians by transport and communications, Building towns, cities and the garden state, Governing Victorians, Building community life, Shaping cultural and creative life, Building Victoria's industries and workforce