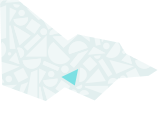 About
The Friends of Westgarthtown's vision is to preserve and present Westgarthtown's heritage for future generations. We manage and operate Ziebell's Farmhouse, an historic bluestone house, garden and museum owned by the City of Whittlesea that is located in the heart of Westgarthtown. We also provide interpretive services and material including tours and events, display panels, brochures, other publications and multimedia presentations.
Our collection
Ziebell's Farmhouse Museum (1995)
The purpose of Ziebell's Farmhouse Museum is to convey the pioneer story of German and Wendish immigrants to Westgarthtown.
The museum achieves its purpose through the physical presentation of:
1. the heritage buildings at Ziebell's Farmhouse
2. the heritage buildings and sites within the surrounding Westgarthtown settlement
3. Ziebell's Farmhouse heritage gardens
4. the journey and experience of the pioneer immigrants who settled at Westgarthtown from 1850 through to 1993
5. a collection of objects and artefacts
Themes: Transforming and managing land and natural resources