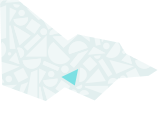 About
The Hume Civic Collection comprises artworks, photographs, objects and records related to the broad history and culture of the Hume region. Within this, the George Evans Collection is a significant holding of over 5500 objects and photographs, representing the rich social heritage of Sunbury.
Our collection
Hume Civic Collection (encompassing George Evans Museum Collection) (1956)
The Hume Civic Collection contains records and artefacts dating back to the establishment of the Shire of Bulla in 1956.
Hume City Council (established 1994) acknowledges the importance of its cultural heritage and maintains a growing collection of artworks and historical items that reflect the artistic, social and political aspirations of the local community.
The collection (formally established in 1987) comprises artworks and heritage items including:
•Works on paper
•Photographs
•Sculpture
•Public art
•Historical documents
•Heritage artefacts
•Paintings
Themes: Peopling Victoria's Places & Landscapes, Connecting Victorians by transport and communications, Transforming and managing land and natural resources, Building Victoria's industries and workforce, Governing Victorians, Shaping cultural and creative life, Building towns, cities and the garden state, Building community life