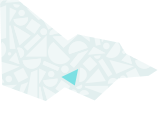 About
The foundling archive was established in 2013, as an experiment. We wanted to see if we could track Australia's social history through the old, personal photographs, films and small objects that no longer seemed relevant to their owners. These are the objects that find themselves being sold on ebay and in second-hand shops throughout Australia.
By looking at the bits and pieces we create, keep and eventually throw away, the foundling archive documents evidence of everyday life -of personalities, family dynamics, technological change and social development.
Our collection
The Good Room Gallery - Foundling Archive (2013)
The Foundling Archive is maintained by The Good Room Brunswick East. The archive consists of:
Ephemera including letters, poetry, diaries, personal works on paper
Analogue film stock, both still and moving image, in any format (slides, glass plates etc)
Material has been created to capture memory, and the experience of everyday life. The defining element of this collection is that the material has been discarded or relinquished by its original owners.
The rationale behind collecting works created in the everyday realm is to demonstrate the capacity for personal stories to form a basis for sociological study and reflection.
The assumption is that experience is both individual and universal. Collecting discarded material also provides a home and a purpose for objects regarded by their original owners as obsolete or meaningless.
Themes: Peopling Victoria's Places & Landscapes, Governing Victorians, Building community life, Shaping cultural and creative life