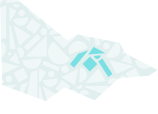 About
An incorporated society originally formed in 1963 and now having up to 60 members from Harrietville with the purpose of preserving the history of our area.
Our collection
Harrietville Museum Collection (1963)
Local history of Harrietville and surrounds is our focus starting from mid 1800s to present day. Types of items include newspaper articles, letters, legal records, photographs as well as artefacts / objects used in local family life and industries such as gold mining and tourism.
Wonderful gold Museum focusing on local dredge and mines and Chinese settlement.
Themes: Building community life, Shaping cultural and creative life, Shaping Victoria's Environment, Transforming and managing land and natural resources, Building Victoria's industries and workforce