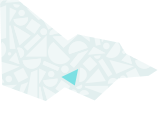 About
Heidelberg Repatriation Hospital commenced on 13 March 1941, and was known as the 115th Heidelberg Military Hospital. The hospital was initially operated by the Army, and on site between 1942 and 1947 was 6th RAAF Hospital.
On 19 May 1947, the hospital was handed over from the army to the Repatriation Commission and became known as Repatriation General Hospital Heidelberg. The Repatriation Commission (Department of Veterans' Affairs) operated the hospital until 31 December 1994. In the decade leading up to transfer of the hospital to the state hospital system the name was modified to its current name - Heidelberg Repatriation Hospital.
The hospital was transferred into the Victorian health system on 1 January 1995 with Heidelberg Repatriation Hospital and Austin Hospital amalgamating on 1 April 1995 to become Austin & Repatriation Medical Centre.
As from 30 April 2003 a name variation, approved by the Victorian Government, saw the Austin & Repatriation Medical Centre name replaced by Austin Health.
Austin Health incorporates Austin Hospital, Heidelberg Repatriation Hospital and Royal Talbot Rehabilitation Centre.
Heidelberg Repatriation Hospital has a proud heritage of caring for Veterans and War Widows, and over many years areas have been named to reflect this heritage. These are: Centaur Wing, Tobruk Centre, Flanders Wing, Darley House, Red Cross Centre, Vivian Bullwinkel Room, 115 H.M.H. Meeting Room, Remembrance Garden, Gallipoli Gardens, Memorial Rose Garden and Duckboard Walk.
Within the hospital are many plaques and gallery spaces, including in the Outpatient Department where memorabilia, the Heidelberg Repatriation Hospital tapestry and the flag of the 2/4th AGH are displayed.
Memorabilia and Gallery space are located in the Veteran Liaison Office and older Veterans Psychiatry Program area. The Remembrance Garden includes many memorial plaques and the duckboard stained glass.
Heritage work is never finished; additional plaques are being planned as well as enhancements to gardens, displays, memorabilia and documentation of historical records and items.