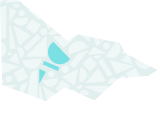 About
Artworks and objects have been acquired by Hepburn Shire Council.
Captain John Hepburn arrived in the district in 1838 and took up a squatting run near present-day Creswick, which he named Smeaton Hill. It is after Captain Hepburn that the Shire takes its name.
Hepburn Shire Council was formed in 1995 from the amalgamation of the Shire of Creswick, Shire of Daylesford and Glenlyon and parts of the Shire of Kyneton and Shire of Talbot and Clunes.
Artworks and heritage objects are displayed in the Daylesford Town Hall, Creswick Service Centre, The Warehouse - Clunes and heritage buildings such as the Clunes Town Hall . Council is currently in the process of establishing a detailed catalogue of its collection.
Local Historical Societies and Museums also maintain significant heritage and art collections. These can be accessed through the Creswick Museum and Historical Society, the Clunes Museum, the Clunes Bottle Museum, the Daylesford and District Historical Society and the Trentham and District Historical Society.
Our collection
Themes: Governing Victorians, Building community life, Shaping cultural and creative life, Building towns, cities and the garden state