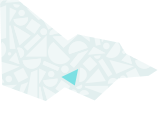 About
Kew Historical Society was founded in 1958.
Our collection
The Kew Historical Society was founded in 1958. Its extensive collection of audiovisual resources, costumes, textiles, books, documents, maps and artefacts have been donated by individuals, families, groups and institutions (including local government) over a sixty-year period. The Society was declared a Class-B Place of Deposit for Government Records in August 2019.
The collection includes items of local, statewide and national significance (Russell E, Significance Assessment, 2018) and in 2019/20 received a further grant for a Preservation Needs Assessment from the National Library of Australia.
These records are digitised by the Kew Historical Society on Victorian Collections for the purposes of education and preservation. If you believe that we have infringed your copyright please contact us and we will remove the material from the site.
Themes: Connecting Victorians by transport and communications, Building towns, cities and the garden state, Governing Victorians, Building community life, Shaping cultural and creative life, Peopling Victoria's Places & Landscapes